Google, the world's most popular online search engine, processes nearly 63,000 search queries every single second of each day. This means that anyone with a smart device and access to the internet will use it to find valuable information online at least once a day. While you may be a Google user, have you ever wondered how the search engine decides what websites best fit your search query in just a fraction of a second? In this post, we walk you through various Google ranking factors and what they mean for website owners and SEO (search engine optimization) professionals everywhere.
Top Google Ranking Factors
So, how can one ensure that their site gets maximum visibility online? Here are a few of the most important Google ranking factors to help you understand how to rank higher on its SERPs:
If you want to rank well on Google's SERPs for a keyword(s), your pages must carry original, well-researched content that is a value addition to the user. If they do not understand what you are telling them, then there will not be repeat visits. Besides, the bounce rate will be high (conversely, the dwell time will be low). Keep the search intent of the user in mind and think of the different queries/questions they may have about a topic. In fact, Google has now launched a new featured snippet to deal with multi-intent search queries. 
Do a thorough keyword analysis using Google's Keyword Planner to chalk out effective SEO strategies for various search topics. Keeping an eye on what the competition is doing also helps immensely in this regard. Make sure to analyze mobile, local and voice search keywords too and include them in your plans. 
HTTPS became a Google ranking signal in 2014 while 2017 saw Google strongly encourage sites to go secure. In fact, now sites without the secure HTTPS connection are shown as 'not secure' in the address bar of the Chrome browser, a definite eyesore to site visitors. Thus, not making the transition to HTTPS can lead to increased bounce rates. But be warned, you can face canonicalization challenges if you do make the change. 
If you have an exact-match domain name that includes the keyword you are targeting, then you definitely have a strong organic search advantage. However, it is not always practical to target every major keyword this way. Moreover, studies have revealed that consistently top-performing, older domains do better in organic search than new brands – this is because Google has monitored their activity for extended periods and views them as trustworthy.
A Mobile-friendly Website is a Must
The number of searches conducted through mobile devices is skyrocketing. This means that if you want to stay in the game, you will have to ensure your site is mobile-responsive. If you have a mobile-friendly site, Google can quickly and accurately index it, rather than having to refer back to its desktop version.
Mobile usability has been a top Google ranking factor since 2015 and in order to satisfy this mobile-first index rule fully, your mobile and desktop sites must have identical content. You can also refer to Google's guidelines on the topic for more information.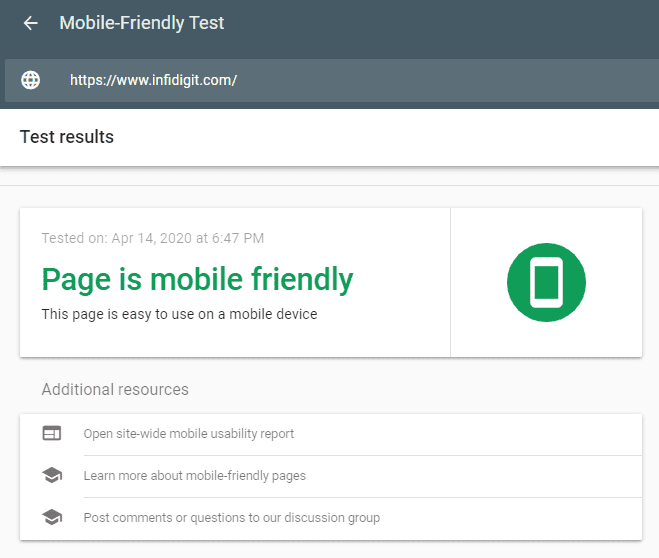 Page Speed Could Make All the Difference 
Recent studies have concluded that the bounce rate doubles for every two-second delay in page loading. In fact, there have been instances of large online businesses losing millions of dollars in revenue with just a second's delay in page loading. You can increase page speed by compressing your HTML, JavaScript and CSS files, reducing page redirects, optimising images, troubleshooting any server performance issues, etc. Additionally, for mobile pages, you can use AMP (Accelerated Mobile Pages) to reduce any bottlenecks. You can measure your page speed by using the Google PageSpeed Insights tool. 
Check out this video to know more about Site Speed
Make User Experience Top Priority
Google constantly monitors user behaviour when they visit a site. The time spent on your site, the number of visitors who leave the site after viewing only one page, the number of other pages visited, etc. are all important SEO ranking factors. Work on your site structure to ensure that users can navigate smoothly from one page to another and find what they are looking for in as few clicks as possible. 
On-page SEO, as we all know, are the measures that you employ on your site to gain better organic search rankings. While you can read our detailed post on it here, making simple changes like updating old content, cleaning up your metadata, including header tags in your content, using the appropriate schema so that Google better understands what your site is all about and populates rich snippets for your pages, etc. can help you get better organic search rankings. Even technical SEO techniques like getting rid of duplicate content, fixing broken links, optimising URL structure and your robots.txt file are a must. 
Backlinks are a Vote of Confidence 
Off-page SEO is an important SEO ranking factor. If you have many reputable sites linking to you, it signals to Google that you are a popular and genuine source of information. Target quality over quantity here and engage in link building exercises like posting guest posts by industry experts, client case studies, infographics and industry surveys, and pairing up with popular bloggers or influencers within your niche. This way, you will attract the attention of other high-authority sites who will link to you if they find your content valuable. 
If you can attract attention to your brand and target more brand keywords or search terms, it sends a strong signal to Google that you are a popular business. This will in turn increase your Google rankings and get you more site traffic. In fact, studies have found that 50% users will click on a result if they see that the brand is making an appearance in multiple organic search results on an SERP. 
Having a formidable social presence comes with its own set of perks. Choose a social media platform that suits your brand voice and has your target demographic actively engaging with you. Partner up with influencers within your niche so you can tap into their followers base too. Post engaging, share-worthy content regularly so that your followers always have something to look forward to, and address their queries and concerns. Although social media marketing is not a standalone Google ranking factor, it, coupled with brand power, can help you see positive organic traffic growth.
In Conclusion
Besides the steps you take to ensure your site is discoverable online, SEO is often influenced by the Google algorithm updates that are released almost every single day of the year. While you can always start off with a few simple steps to maintain basic SEO hygiene, it may be a good idea to hire a team of professionals to work in-house or contact an SEO company like us to do all the heavy lifting for you.
If you liked this post and want us to bring you more such content, tell us so in the comments section below! 
Popular Searches
Digital Marketing Services | Ecommerce SEO Agency | SEO Audit Services | Google Penalty Recovery Services | Local SEO Services | ASO Services in India | SEO in Digital Marketing | Google Reverse Image Search | Types of SEO | List of HTTP Status Codes | What is Off Page SEO | Benefits of SEO | What is PPC | Website Structure | WordPress SEO Plugin | Types of Sitemaps | Schema Markup | SEO vs PPC | Cloaking | Google Algorithm for SEO