Google Discover is a part of three fundamental shifts of how Google will approach 'Search' in the next twenty years. One of these fundamental shifts includes moving from a 'Query' to a 'Query-less' way of getting information that is being served by Google discover. The other two shifts are the shift from answers to journey and the change from text to a more visual way of finding information.
What is Google Discover
You can consider Google Discover as a personalised content recommendation engine. Based on your interaction with Google devices and services, you will find different content topics related to your interests. You can view this content by Google Discover on the Google app; the discovered content is displayed on the Google search page in mobile browsers as well. The content that gets served in will be different from person to person. Here is a video from Google India introducing on Google Discover & stating it's features.
Features of Google Discover
1) Following and unfollowing topics
This feature lets you follow and unfollow topics as per your interests. Consider this as a social media feed, where instead of following users, you are following favourable content topics. By default, the Discover feed will be serving personalised content based on your google search. However, if you are more interested in a particular topic, you can deep dive into the same by clicking on it. You can also select "Not interested in Topic" to stop the content related to that topic from being served in Discover. Here's a demonstration of the same: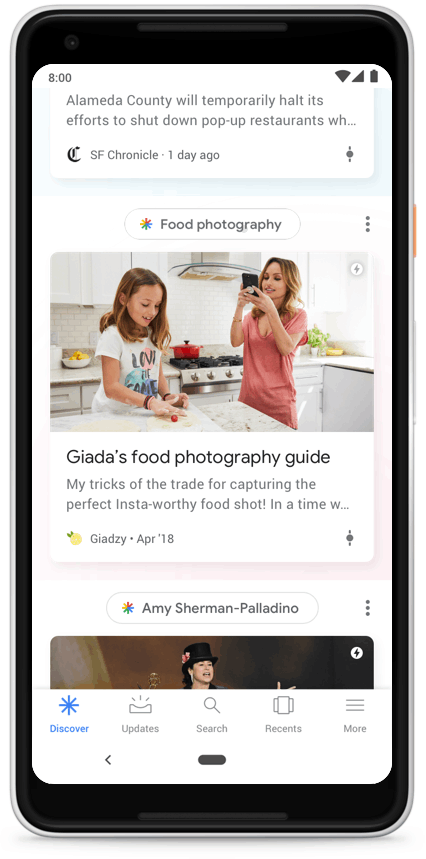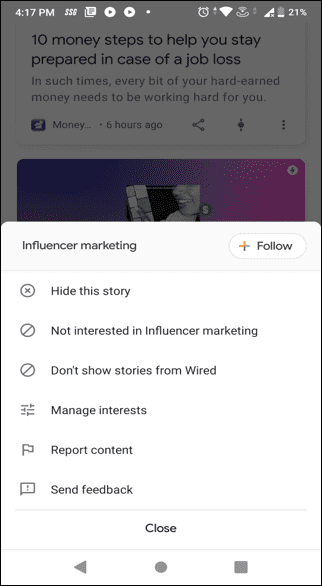 2) Frequency of content of a particular Content Topic
Using the control feature, you can indicate how often do you want to be served with a particular content type or topic. There is a control icon in each of the cards that are being served in Discover; clicking on that icon, and selecting more will bring up more content related to that topic. Similarly, choosing less will ensure that you get less of such content in your feed. Here's a gif explaining the same.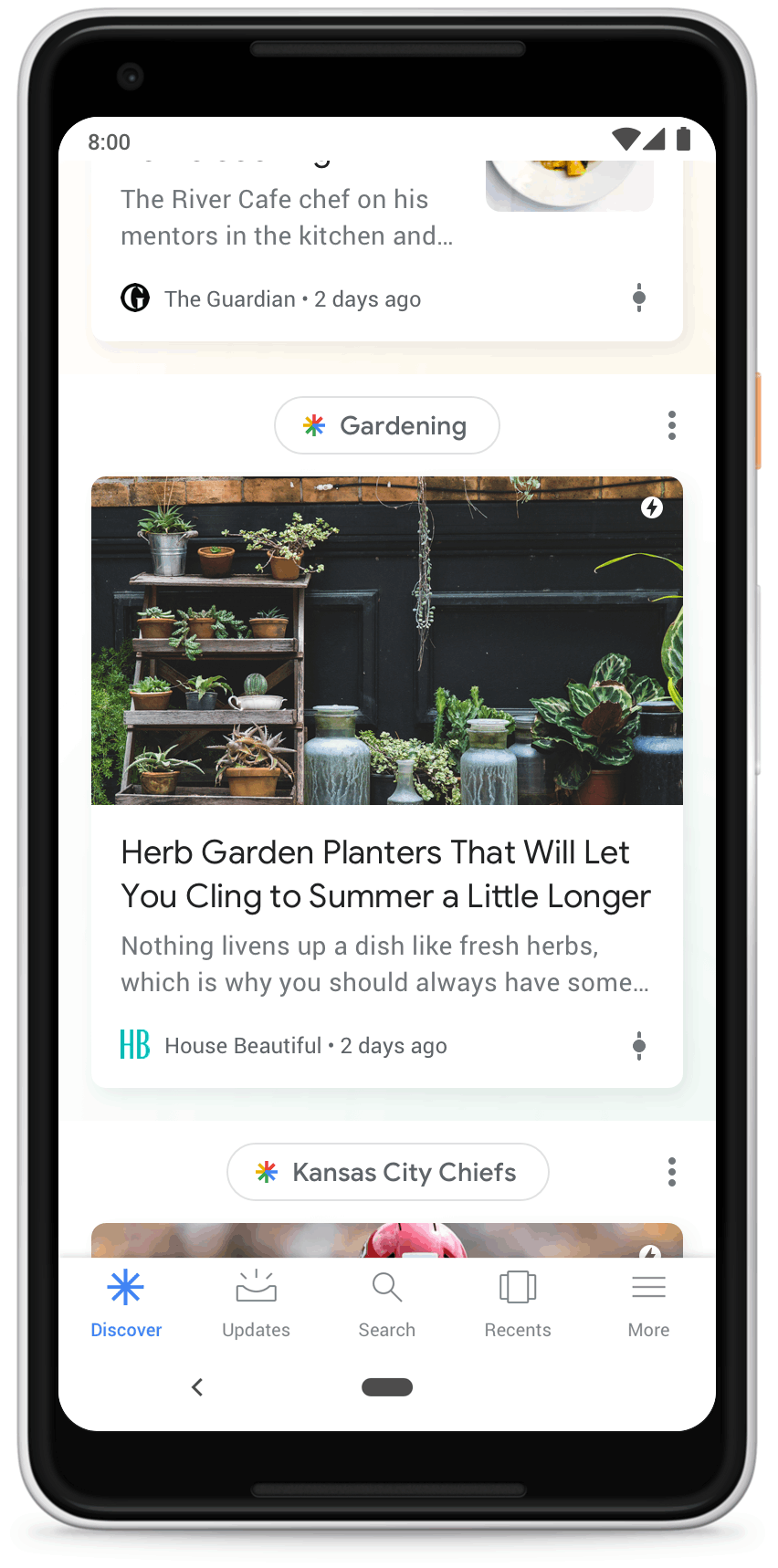 3) Managing Interests
Google discover also provides the feature of manually selecting the content topics of your interests. As shown in the image, you need to click on the manage interests icon to enter a list of content topics that are being served in Discover. Select the topics of your choice and get served with the content related to it in your Google Discover feed.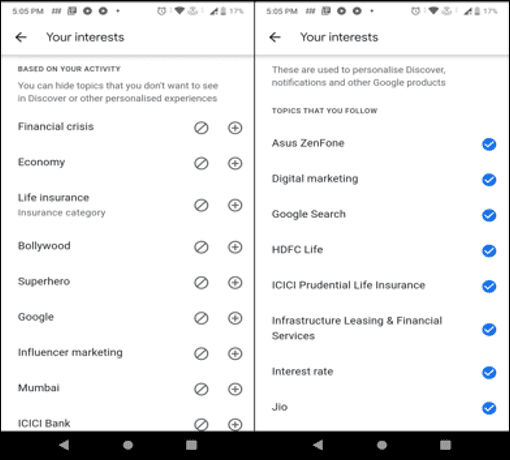 4) Optimising for Google Discover
To ensure that your website content is eligible to be served in Google discover, it is necessary to follow the Google webmaster guidelines and Google news content policies.
The best ways to increase the probability of your website content getting served in Google Discover are:
Creating good quality, compelling content for your target audience
Use of high-quality images and engaging videos
Ensuring faster page load times
Use of Accelerated mobile pages if possible
Publishing content related to the latest trends in your industry
5) Google Discover performance report
You can view the performance report of Google Discover in the search console. However, this report is only generated if your website reaches a minimum number of impressions in the discover feed. This report will help you to identify pages that get served in the feed along with the number of impressions and clicks data.
Conclusion
Google aims to provide a query-less way of finding information for searchers who are interested in a particular topic, thus improving the experience with the help of Google Discover. To conclude, Google Discover ensures that you are updated on the topics that you find interesting.
Popular Searches
SEO Company | SEO Company in Bangalore | Best SEO Company in Delhi | SEO Company in Mumbai | SEO Agency in Mumbai | SEO Consultants in India | Internet Marketing Services | SEO Services in India | Ecommerce SEO Services India | Website Audit Services | SEO Penalty Recovery Services | Local SEO Services |  PPC Services in India | ASO Services in India | Conversion Rate Optimization Agency | Link Building India | Content Marketing Agency | On-page SEO Techniques | Latest Google Algorithms | Google Ranking Factors